How to get the most from this ultimate guide to dental SEO prepared by the dental SEO experts at Dental Marketing Heroes: You already know how important SEO is for successfully marketing your dental practice. After all, the higher your dental practice ranks on the search engine results pages (SERPs) for relevant keywords, the more likely it is that your practice will be seen by potential patients. But if jumping ahead of the competition in SERPs feels like an uphill battle, don't panic. This ultimate guide to Dental SEO is tailored to help you do just that.
You'll learn valuable tips and best practices on how to optimize your dental website for the search engines to rank your practice higher in SERPs. Plus, you'll also receive practical advice for improving your content, leveraging off-page SEO elements, and more.
So, what are you waiting for? Let's dive into the ultimate guide to dental SEO and find out how to give your dental practice's search engine ranking a boost.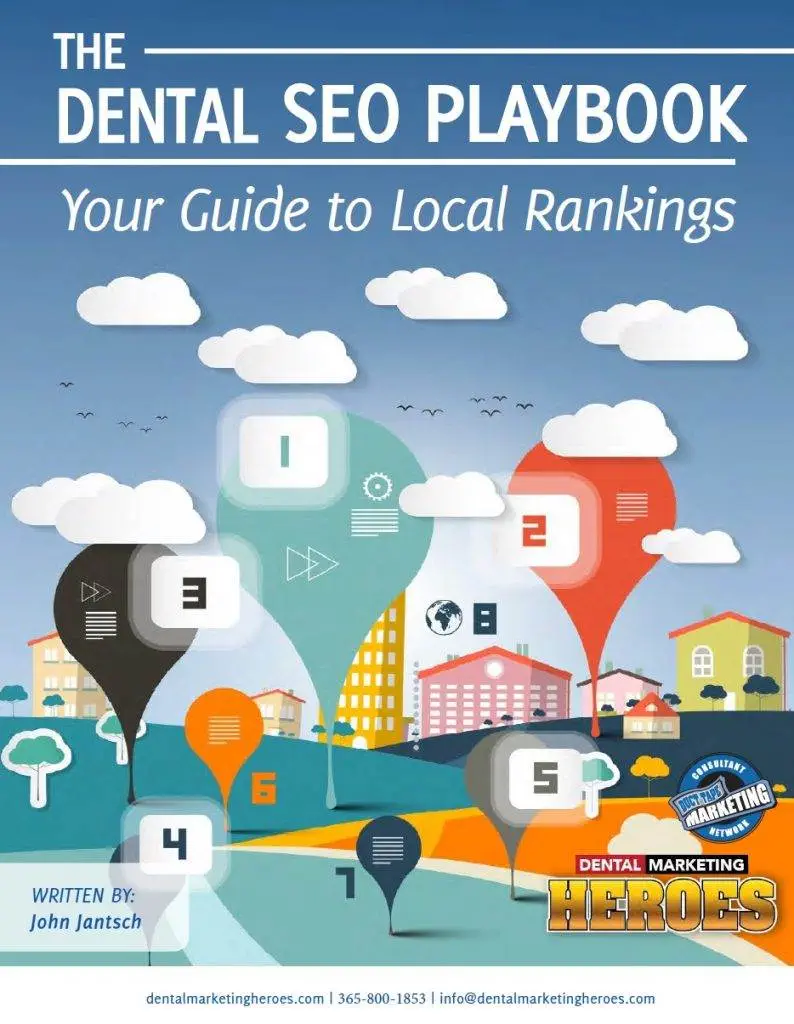 Basics of Dental Seo
Search Engine Optimization (SEO) is the process of optimizing a website in order to rank higher in search engine results. SEO for dental practices has grown increasingly important over the past few years, and it is essential for any practice hoping to remain competitive. Understanding the basics of dental SEO is crucial for getting started on the path toward ranking your practice higher.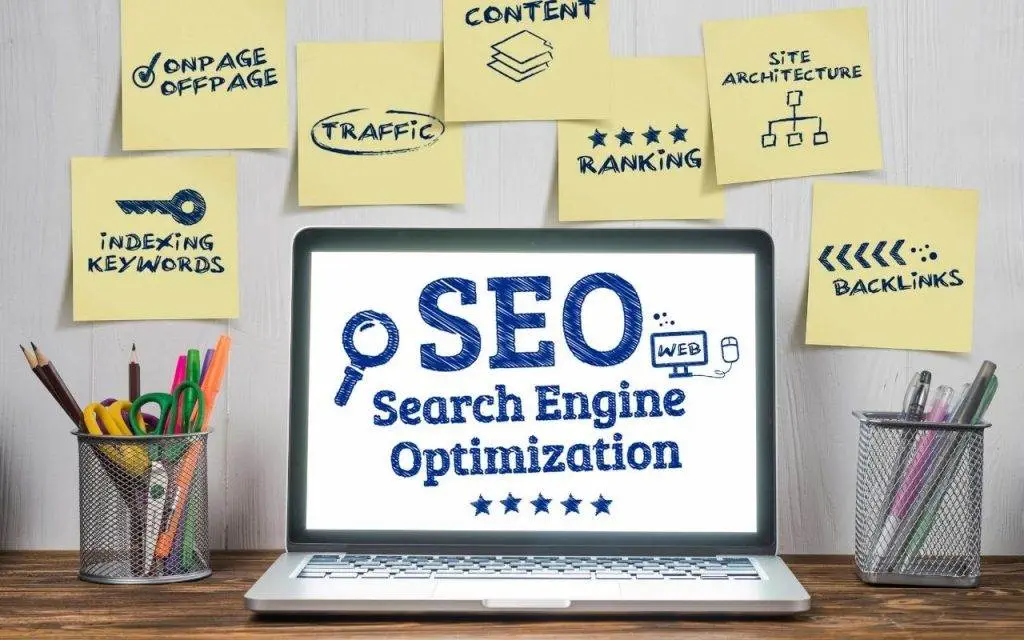 One of the most important aspects of dental SEO is keyword research. Identifying relevant keywords and phrases that relate to your practice can help inform your website's content, ensuring that potential patients will understand what services you are offering. Additionally, employing proper on-page optimization techniques can give your website an edge in search engine rankings. This includes utilizing meta tags, titles, and alt tags, as well as structuring URLs and HTML coding correctly. It's also important to remember that content remains king when it comes to SEO; regularly updated websites with compelling content will always rank higher than sites with old and outdated material.
In order to maximize the effectiveness of dental SEO, it's also important to consider off-page optimization tactics such as link-building and social media marketing. Building links from other credible websites can help send positive signals that indicate to search engines that you have an authoritative website worth recommending. Similarly, creating backlinks and promoting content through various social media platforms can further increase reach and generate more targeted traffic, leading to higher search engine rankings overall.
Ultimately, understanding the basics of dental SEO can be beneficial in helping practices achieve their desired results. Being aware of all the necessary optimization techniques and actively implementing them can give practitioners a leg up in terms of getting their practice noticed online. To take the next step forward in effectively navigating the world of dental SEO, however, it's essential to gain insight into how search engine algorithms work so one can design a comprehensive strategy for long-term success.
What is Search Engine Optimization?
A basic understanding of Dental SEO is an essential first step in developing a successful digital strategy for your practice. But what is Search Engine Optimization (SEO)? SEO is a way to increase visibility online by increasing the quantity and quality of traffic to your website. It involves using various strategies and techniques that create content which can be easily discoverable by search engines like Google.
Optimizing your website with SEO allows it to show up higher on Google's rankings when users search relevant keywords—which, in turn, helps attract more prospects who are looking for dental services. This makes SEO a powerful tool in boosting the success of your online presence.
When creating a content strategy, there are two sides of debate as to how much focus you should put into SEO versus other marketing methods like social media or pay-per-click advertising. Some argue that focusing primarily on SEO is the most cost-effective and efficient approach—allowing you to pull ahead of competitors whose webpages do not appear in the top slots of SERP results when users search for dental-related terms. Others suggest broadening horizons and placing more emphasis on marketing methods other than SEO. The ultimate decision will depend on budget, time constraints, and long-term goals for your practice.
Whatever your preference may be, having a comprehensive digital strategy for your practice is essential, and SEO should be part of it. Having optimized webpages, accurate business information listed online, engaging content and link-building activities help ensure your dental practice pages rank higher on SERP results pages. But what are the details? How do you maximize this potential? What tactics should you implement? To answer these questions and more, continue reading to find out how you can build an effective digital strategy for your practice!
Building a Digital Strategy for Your Practice
Your dental practice needs to form a clear digital strategy in order to truly benefit from search engine optimization (SEO). Developing a successful SEO plan requires an initial idea of where the practice exists compared to its competition. Once this baseline is established, you can begin to move forward with strategies that will help your practice stand out.
Most importantly, when considering a digital strategy for your practice, you must assess the current website structure, including navigation and page information. Search engines crawl websites in a very structured way, and having good on-page optimization is essential for ranking well and making sure patients can find you easily. Utilization of keywords, meta tags and link building are also important aspects of creating a successful website strategy.
This should be balanced with providing valuable content that appeals to both potential patients and search engine spiders. For example, creating informative blog posts that contain relevant keywords can do wonders for increasing your visibility online. If done correctly, this will drive more organic traffic to your site, helping people find the services they need quickly and easily.
Regardless of whether you decide to build your website's SEO strategy or hire someone else to do it for you, it is clear that having a digital strategy in place is essential if you aim to rank higher in search engines. Taking the time to identify key aspects of your website and optimize them accordingly can make all the difference in how visible your practice is online. Now that we have discussed how forming a digital strategy for your practice is beneficial for SEO rankings, let's look into how optimizing our keywords and content play into this equation.
Keywords and Content Optimization
Now that you have an effective Digital Strategy for your practice, it's time to optimize your website content in order to rank higher in search engine results. This can be done through keyword research and content optimization.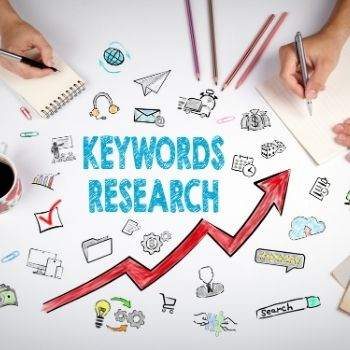 When doing keyword research, it's important to remember that the focus should be on long-term, high-value search phrases. As a dental practice, potential treatment offerings could differ significantly from what is being searched for by your desired customer base. For instance, if the language used on your website reads "cosmetic dentistry" while users search "aesthetic dentistry," they may not find you even though the terms are very similar in meaning. Therefore, researching keywords will help ensure you are as visible as possible to these potential customers and matches their needs appropriately.
When optimizing content on your website – or any other platform where you have visibility – make sure to include keywords in various headlines within the text body and in image captions. Blog posts allow for multiple natural integrations of keywords and help increase the chances of appearing higher on search engines due to added content supplied regularly. Additionally, relevant keywords should also be used whenever appropriate when filling out meta tags such as titles, descriptions, and tags. Doing so will make sure crawlers more easily detect the content available on your site.
By optimizing both keywords and content, you can ensure your practice has increased visibility with potential customers searching for dental services. This can help bring more traffic to your site, which leads to more potential revenue opportunities. Next, we will look into how different platforms can increase your visibility even further by helping you reach a larger audience of new customers.
According to a 2020 survey, 60% of dental practices now use Search Engine Optimization (SEO) to attract new patients.
A study in 2017 concluded that organic search results account for more than 70% of all website traffic and clicks.
Research published in 2019 showed that 91% of internet users view only the first page of search engine results when looking for local businesses like dental practices.
Increasing Visibility with Platforms & Marketing
Once you've optimized your content for successful SEO, another effective way to get your practice noticed is through platforms and marketing. Taking advantage of the various platforms available can significantly increase visibility. These include local listings (such as Yelp and Google My Business) and social media marketing.
Incorporating both local listings and social media activities into your marketing plan will give you more opportunity to reach prospective patients. It allows you to share important information that could impact their decision in which dental practice they choose. For example, if patients are searching by specific treatments, they may compare the ratings and reviews of different dental offices they've encountered through their search.
Platforms like Facebook, Instagram, Twitter, and LinkedIn have tools that allow you to react quickly when trends arise or new information about treatments needs to be shared with potential patients. When it comes to platform-based advertising, such as pay-per-click ads, targeted campaigns on these platforms can capture the attention of users who might be interested in dental care services. Additionally, a strong presence on channels specifically meant for dentists, such as Dental Town or RealSelf, could also enhance visibility. Building a presence on multiple networks will broaden the reach of your message and bring forth a larger pool of potential patients who were previously not aware of your practice.
Finding the right balance between organic strategies such as keyword optimization and platform-based marketing can really help make significant progress in terms of visibility improvement. Nevertheless, it is essential that whichever methods you choose are consistent and professional to maintain a positive reputation for your practice.
Increasing visibility is just one aspect of SEO that would benefit any dental practice; however, there are other programs designed to generate even more opportunities for growth which will be discussed in the next section.
Top Highlights
The takeaway from this text is that combining local listings, social media activities, and other platform-based advertising into your marketing plan can significantly increase visibility for a dental practice. In order to truly benefit from SEO, it is important to find the right balance between organic strategies (such as keyword optimization) and platform-based marketing, which should be professional and consistent in order to maintain a positive reputation. Other programs may be available to create even more opportunities for growth.
Benefits of Visibility Improvement Programs
Increasing visibility for your dental practice is a key component to success. From the previous section, we have explored the various platforms and marketing materials available for increasing visibility. However, an additional step in this process that requires implementation involves visibility improvement programs.
Visibility improvement programs are typically software tools that help analyze website performance and provide insights into how to improve with SEO. Many of these programs allow you to easily track keyword performance, adjust titles and meta tags accordingly, have detailed access to your website rank for individual pages and ranking keywords, as well as advanced reporting functions to report progress. By using this tool, it can improve website rankings without becoming an expert in the realm of SEO. Ultimately, this will help boost visibility of your dental practice and make it easier to appear in searches on Google or other search engines online.
On the other hand, there are drawbacks with these programs, too, such as slow development cycles or lengthy timelines – often months – before real results are seen. Also, a one-size fits all approach might not be suitable for businesses because each practice is different and needs comprehensive advice tailored to their individual needs.
There is no single solution when it comes to improving visibility for a practice. Taking advantage of high-tech solutions such as visible improvement programs offers numerous benefits for dental practices, including accurately tracking keyword performance, reflecting changes quickly that reflect site performance, updating page titles and meta tags accordingly with ease and creating detailed reports of progress along the way. Aside from technology-based solutions, though, optimizing treatment practices within the office will be discussed in the next section.
SEO Will Help You Attract More Ideal Patients
SEO can be a powerful tool for dental practices looking to attract more ideal patients. By optimizing your website for search engines, you can increase your online visibility and attract potential patients who are actively searching for dental services in your area.
One of the main benefits of SEO for dental practices is that it can help you target specific keywords and phrases that potential patients are using to search for dental services. By incorporating these keywords into your website content and optimizing your site's structure, you can improve your search engine rankings and increase your visibility to potential patients.
Another key benefit of SEO for dental practices is that it can help you build trust and credibility with potential patients. When your website appears at the top of search engine results, it can signal to potential patients that your practice is reputable and trustworthy. This can be especially important for dental practices that are new to a particular area or trying to attract patients from a wider geographic area. To learn more about how Dental Marketing Heroes serves dentists through the power of SEO, check out our SEO Services page.
Leverage The Power Of This Guide To Dental SEO
Overall, SEO is a powerful marketing tool for dental practices looking to attract more patients and grow their business. By implementing effective SEO strategies, dental practices can improve their online visibility, attract more potential patients, and ultimately increase their bottom line.
Are you ready to get SEO working for your dental practice? Schedule a free discovery call today where our experts will share how it can help you.
Common Questions About Dental SEO
How do I optimize my dental website for SEO?
Optimizing your dental website for SEO is key to increasing visibility and improving rankings in search engine results. To start, make sure you have quality content that's tailored to your target audience. Content should be informative and useful to readers while also taking into account relevant keywords. Additionally, ensure your website loads quickly by compressing images and using caching plugins. Finally, create a structured internal link architecture and acquire backlinks from trusted websites. This will help create authority and relevance in the eyes of search engines, increasing the chances that your website will rank higher.
How can I maximize the effectiveness of my dental SEO efforts?
The most effective way to maximize the effectiveness of your dental SEO efforts is by focusing on local SEO practices. To do this, you should create and optimize content on your website that is specifically tailored to the services you offer in your local area. As well you should make sure to broaden your reach and visibility across social media platforms such as Facebook, Twitter and Instagram.
Next, create content regularly (preferably in the form of blog posts) that are educational and helpful for potential patients. This will not only help with SEO rankings directly but also offer value and show potential patients that you're up-to-date on the latest industry trends.
Finally, make sure to include keywords that are relevant to both your particular practice and specialty area throughout your text content so search engines can easily identify your website and list it higher in search results.
What strategies should I use when implementing dental SEO?
When implementing dental SEO, there are a few key strategies to keep in mind.
First, make sure your website is both optimized for search engine rankings and user-friendly. This involves ensuring your site has appropriate content, tags, and an organized structure. Additionally, focus on creating high-quality content related to dentistry, such as blog posts and infographics that are regularly updated to engage prospective customers.
Second, use relevant keywords when optimizing content on your website. This can be expanded to include anchor text linked to other websites and blog posts within your own domain. Furthermore, consider boosting the visibility of content by utilizing social media platforms—such as Twitter and Instagram—allowing interested viewers to share your content with existing and potential patients.
Finally, ensure you are mindful of local SEO when designing your website so it appears more frequently in local search results. Strategize ways to differentiate your practice from others in the area; this could include investing in local listings in directories such as Yelp or offering discounts for first-time patients from the region.
By following these strategies when implementing dental SEO, you will be well-equipped to reach a larger audience for your practice—indexing higher within search engine rankings will also bring credibility and trust among those searching for dentists online.
MORE SEO ARTICLES:
If you're a dentist looking to get your business found online in the local area, you know it can be an intimidating and overwhelming task. You may not have time to learn Search Engine Optimization (SEO) techniques. You may have already tried and failed to create a winning local SEO strategy. Or maybe you're feeling…

---

Are you a dentist or practice manager that wants to find the best dental SEO company? This article will help you determine the best fit. Odds are if you're reading this blog post, you know this already: getting your practice online is a must in the modern age. You know you need to great a…

---

Engage The Power Of Dental SEO Services How can Dental SEO Services help you build your practice? Are you an aspiring dental practice owner looking to unlock the potential of online marketing? SEO services can play a significant role in driving your business. While SEO can offer great opportunities, it can be a daunting exercise…

---