Are you struggling to grow your dental practice but aren't sure where to start? It may be time to consider digital marketing.
From creating informative content through targeted advertisements that people just can't help but click, a digital marketing strategy can grow your practice in a relatively short amount of time.
Read on to learn our top eight reasons why digital marketing for dentists is an essential activity for the growth of your practice!
1. Affordable
When it comes to marketing, it can be hard to determine how much is too much when you're working on a budget–especially when you're new to marketing. One of the best parts of digital marketing for dentists is that it's relatively affordable compared to other marketing methods such as print or radio advertising.
Whether you're working with an agency or doing it on your own, digital marketing can be affordable compared to the potential ROI. Creating consistent search engine-optimized content on your website will also give lasting benefits that don't require a large payout.
2. Better Reach
More than ever before, people are using their mobile phones in order to connect with loved ones, play games, listen to music, and research businesses in your area. In fact, over 5 billion people currently own mobile devices.
Digital marketing connects you with those people. Without strong digital marketing for a dental practice, many potential patients may not even know your practice exists.
3. Flexibility
One of the best parts of digital marketing for dentists is that there are a variety of channels and facets. For instance, you could opt to begin by growing your blog and writing about topics that your potential patients are interested in, such as the best ways to brush your teeth. You could also grow your social media presence online if your main demographic is young families.
Here are a few other digital marketing ideas:
Email marketing
Pay-per-click marketing
Influencer marketing
Display advertising
If one method doesn't seem to be working for your practice, you can switch to another.
4. Engagement
One aspect that can't be ignored when it comes to digital marketing for dentists is the need for engagement. By engaging with your audience through informative content, attractive contests, or great email copy, you'll be forging and establishing relationships with new and old patients.
Patient retention is far more lucrative than trying to spend all your resources attracting new patients. By regularly engaging with your patients through consistent digital marketing, you are fostering a community of happy consumers that can be advocates for your dental practice.
5. Tracking
Unlike traditional forms of advertising such as print or radio, digital marketing for dentists is unique because of its ability to track the metrics. Whether you're setting up a PPC campaign or scheduling out blog content, you'll be able to see how each piece of content boosts your brand. Here are a few details you can keep track of: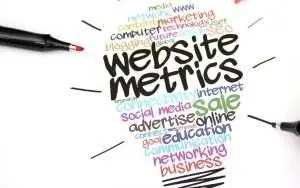 Views
Clicks
Number of followers
Delivery rate
Referrals gained
Impressions
And more
These KPIs (key performance metrics) are a quantifiable measure of your goals and successes. This means that you'll be able to make smart digital marketing decisions that work with your budget and help reach specific goals.
For instance, if you want to build brand authority, one KPI that you might track is site visits. This will give you an idea of how many more people are visiting your site and getting an idea of your dental practice through the marketing channels you're using.
6. Authority
A digital marketing strategy for dentists can also help with intangible benefits such as your practice's authority. If you're just establishing yourself in a new location, publishing blog articles on the recent dental news and developments will make you an authority in the field.
New patients will recognize that you have the knowledge necessary to treat their dental issues and problems in a professional manner. Authority is also important for patients who are undecided.
If they see your content more than once in a SERP (search engine results page), they'll be more likely to do business with you as your authority grows in their minds.
7. Targeted
Although 5 billion people own mobile devices in the world, we know that not all of those people will be potential patients. Many of them aren't located in the same city. Some won't need dental work, while others have higher or lower budgets.
The best part about digital marketing for dentists is that you can target your content to your potential patients. If you think about the patients you have now, you'll realize that many of them fit into a certain demographic. For instance, the majority of your patients may be young families who are taking their children in for regular cleanings.
On the other hand, your demographic could be adult patients who want to straighten their teeth through Invisalign for the first time. You're able to control your content and digital advertisements to target only those consumers. This makes them more likely to work and convert!
8. Automated
When you're running a dental practice, you only have so much time on your hands. If you choose to work with a marketing agency, you can then spend your time focusing on your business. However, some digital marketing strategies can be automated with or without an agency.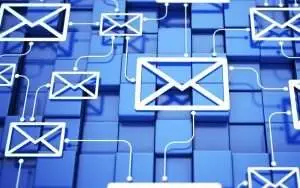 Email marketing is effective because you can plan out emails that are sent to patients based on actions they've taken. For instance, if they sign up for your email list on your landing page, they can be automatically sent an email containing information about your dental practice as well as new patient forms.
When they are finished with an appointment, an automated email can be sent that requests an honest review.
Digital Marketing For Dentists: Grow Your Practice The Smart Way
Digital marketing for dentists allows you to grow your practice in a smart and budget-conscious way. Through the ability to track the KPIs that matter, as well as to target potential patients, you'll be able to effectively reach more people.
Ready to work with a team of marketing experts that are focused on helping dental practices grow? Schedule a discovery call with one of our dental marketing heroes today!