If you're a dentist looking to get your business found online in the local area, you know it can be an intimidating and overwhelming task. You may not have time to learn Search Engine Optimization (SEO) techniques. You may have already tried and failed to create a winning local SEO strategy. Or maybe you're feeling like you've exhausted the traditional advertising methods of print, TV and radio, and now your practice needs a presence online.
In this blog post, we're going to take a closer look at "Local SEO for Dentists: How to Get Your Practice Found Online" and provide some useful insight and tactics to help you get your practice found locally. We'll discuss how to create an effective local SEO plan, as well as some useful tips and tricks to get your practice higher up on the search engine listings.
Quick Insight into Key Points
Dentists should focus on creating content that is highly specific to their location and optimizing the content using local keywords. Additionally, they should ensure their business information, such as name, address, and phone number (NAP), is consistent across all online platforms.
What is Local SEO for Dentists?
Local SEO (Search Engine Optimization) specifically targets local customers from a business's geographic area. If you want to get your dental practice found online in your particular local market, then local SEO is an effective way to reach potential patients in that area. With local SEO, practices can optimize their websites and tailor them for searches in the desired geographical areas. By taking advantage of local SEO techniques, practices can increase their visibility, especially on search engine results pages (SERPs).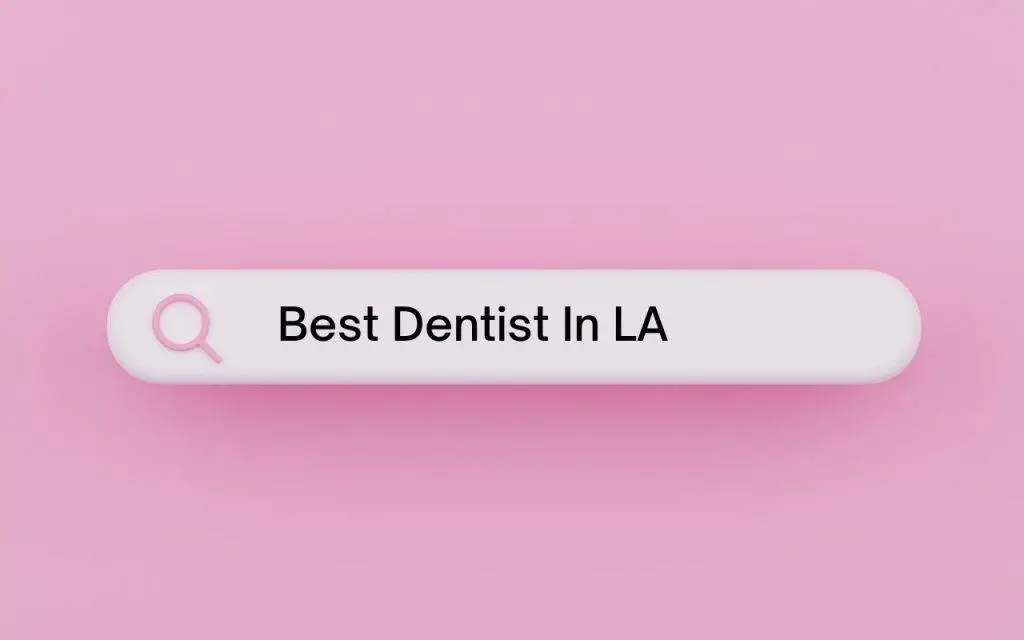 The debate over local SEO revolves around whether it should be considered a necessary part of any medical or dental practice's digital marketing strategy. Some argue that as more people turn to Google when searching for dentists in their area, utilizing local SEO practices is a must-do in order to stay relevant and competitive with other nearby practices. Others contend that relying solely on digital marketing provides lacklustre results and will not bring enough qualified leads and new clients.
To prove the effectiveness of local SEO for dentists, consider the successful dental practice that has been dominating its local SERPs rankings due to constant optimization of content and webpages using local SEO tactics. This practice consistently sees streamlined growth from organic search traffic and greater visibility among potential new patients in its area. This is attributed to strategic targeted keywords, consistent blogging, website optimization, and leveraging social signals such as backlinks, citations, review signals and more within their marketing campaigns.
In conclusion, utilizing local SEO strategies can provide a great boost in website traffic and lead generation for any dental practice trying to compete online within its respective market. With the right optimization techniques and efforts towards building an online presence through organic search engine ranking results, any practice can expect amazing returns on investment in the form of business growth. Transitioning into this next section, many practical steps can be taken to further optimize websites which will be covered in detail.
Local search visibility is strongly linked to increased revenues, with 70% of consumers stating they visited a business after researching it online.
73% of consumers believe the most important factor when searching locally is "high quality and informative content on the dentist's website."
94% of searches for local businesses are for those on a mobile device, making Google My Business optimization especially important for ensuring search visibility.
Top Takeaways
Local SEO is an effective tool for local dental practices to increase their visibility and website traffic in their particular market. It increases lead generation and business growth with strategic targeted keywords, blogging, website optimization, and leveraging social signals such as backlinks, citations and review signals in digital marketing campaigns. Practical steps can be taken to further optimize websites to maximize its effectiveness.
Advanced Techniques to Optimize Your Website for Local Searches
Now that you understand what local SEO for dentists is, you can start to explore the more advanced techniques used to optimize your website for local searches. This could include geo-targeting techniques such as setting up individual pages on your website for each service area, complete with location-specific content. Alternatively, you can take advantage of schema markup to clue search engines into the types of services available in certain areas. Both of these tactics will help inform Google and other search engines about where you operate and what services you offer.
You may also want to consider an ongoing content marketing strategy that focuses on local topics related to oral health within your targeted geographies. Producing relevant content shows Google and other search engines that you are an active source in your community and can provide high-level information regarding local trends. Additionally, hosting events or supporting local causes is another great way to boost your chances of appearing at the top of a local search engine's results page.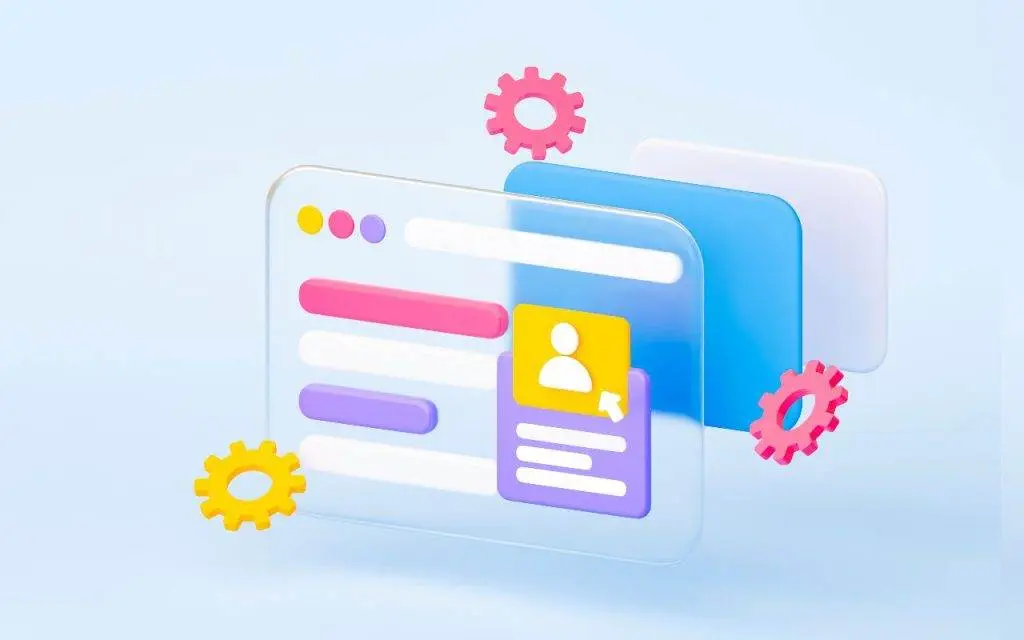 Overall when it comes to advanced local SEO tactics for dentists, the most important step is finding out which methods work best for your practice's specific needs. Consider the areas surrounding your practice, research competitors in these regions, and above all else, make sure that you're providing consistent updates that clarify any modified hours or services offered due to current events. Doing so will set up a strong foundation upon which successful optimization campaigns can be built.
With enhanced optimization capabilities in place, keyword research becomes critical in helping you focus on understanding which terms or phrases are best associated with your services or business objectives. Throughout this process, you'll have gained invaluable knowledge regarding what approaches attract customers online and how the SERPs react to an ever-evolving SEO landscape. Subsequently, accurately strategizing around the right keywords will become crucial in delivering measurable results that make an impact on both a business and community level through increased visibility online.
Keyword Research
When it comes to search engine optimization, keyword research is one of the key aspects of a successful local SEO strategy. The right keywords can help you target local customers, improve your ranking on search engine results pages (SERPs), and drive more qualified visitors to your website.
So, how do you go about finding the right keywords? It starts by understanding who your target audience is and what they might be searching for related to dentistry services. Once you have an understanding of that information, then it comes down to using a combination of organic and paid keyword research tools like Google AdWords and SEMrush. These tools provide insights into emerging trends in terms of online searches and can even make suggestions for potential topics that may drive traffic to your site.
In addition to these specialized tools, you should also keep an eye out for industry-relevant keywords by monitoring both popular news stories and mainstream coverage. Plus, you should continually track competitor activity — both with their tags and titles used on their sites as well as which keywords they are bidding on with their PPC campaigns. By taking advantage of all these sources of information, you can develop a comprehensive list of relevant keywords for your local SEO efforts.
By utilizing advanced techniques to optimize your website for local searches along with conducting thorough keyword research, you'll be well-positioned to take advantage of the opportunities afforded by location-based content. With targeted content tailored specifically to localized audiences, you can create an effective presence that will reach potential customers in the areas around your practice.
Location-based Content
As you have learned in the previous section, research is key to successful local SEO. Now that you have identified the relevant keywords for your dentistry practice, it's time to start creating location-based content. Utilizing geo-targeting within your content strategy is an effective way to demonstrate local relevance for both humans and search engine crawlers. Location-based content helps to clarify where you are located and what services specifically you offer potential patients in the area.
By incorporating regional terms, city names, and even street addresses into page titles, post descriptions, blogs and other organic content, medical professionals benefit from proactive local SEO efforts. You can also create dedicated "About Us" pages that provide a deep dive into the unique services your business offers based on geographical location. It's equally important to ensure that any location-based content accurately represents your dentistry business online. For example, if someone searches "dentist near me," incorrect address information can impact whether or not they decide to pay a visit to your business. By acknowledging these unique nuances that come with optimizing for local audiences, you can communicate more effectively with potential patients and increase the chances of them visiting your practice organically.
Incorporating location-based content into an SEO strategy can help to drive visibility and build trust amongst users searching for local services. With that being said, it's now time for us to go a bit deeper down the rabbit hole by exploring how clinics can increase their visibility online in order to better entice potential patients.
How to Increase Visibility Online
It is not enough to simply add location-based content to your website in order to increase visibility online. You also need to take steps to ensure that potential patients can easily find your practice. One way of doing this is by optimizing each page of your website. This means incorporating SEO enhancements such as tagging images and videos, adding relevant metadata, using keywords strategically throughout the content, and optimizing URLs when applicable. Additionally, it is essential to become active and engaged on social media channels – particularly those that have the most relevance for dentists, such as LinkedIn and Twitter. Posting regularly on these platforms will help build a positive reputation for your practice, as well as increasing referral traffic from those who are already following you.
Increasing visibility online also requires creating backlinks from other authority websites within the industry. Having links from reputable sources will help boost the overall ranking of your website and make it more visible amongst search engine results pages (SERPs). It is important to note, however, that quality over quantity should be the main focus when creating backlinks. Unethical link-building practices can damage your credibility, as well as potentially result in penalties from search engines such as Google.
Through incorporating these strategies into your overall local SEO plan for dentists, you will be able to achieve greater visibility online and have a better chance of getting your practice found by potential patients. Building strong relationships with review sites is a crucial part of this process and one which should not be overlooked if you hope to successfully increase dental visits through local SEO tactics.
Building Relationships with Review Sites
Now that you have completed increasing your visibility online with local SEO, it is time to build relationships with review sites. Review sites are a great way for your patients to grade their experiences at your practice and to share their opinions with others. It also allows potential new patients to decide if your practice is right for them.
Reviews can be both positive and negative, so be prepared for some criticism. Negative reviews can be daunting, but it is how you handle them that matters most. Replying promptly and respectfully can turn a negative review into a valuable learning experience. On the other hand, positive reviews should be acknowledged and thanked as they help boost your practice's overall ratings over time.
The general consensus is that having more reviews is better than having few or none. Studies have shown that businesses with more reviews tend to rank higher in local search results due to increased trustworthiness. Reviews also serve as social proof that potential customers gravitate towards; 93% of people said they use reviews to make purchasing decisions (Statista). So make sure your review sites are up-to-date and accurate; however, do not forget about other online sources like social media when building relationships with review sites.
In short, building relationships with review sites can benefit your dental practice's visibility and reputation online in many ways. With the correct usage of these resources and proactive engagement from you and your team, you can ensure that potential customers will get an accurate snapshot of what you have to offer! Now that you have worked on building meaningful relationships through reviews, it is time to start promoting your listings across the internet for even greater reach!
Promoting Your Listings on the Internet
Once you've started building relationships with review sites, there are other internet-based avenues that can help promote your practice. Increasingly popular methods of marketing locally include running contests or offering special discounts or promotions on social media outlets and other websites. Many dentists also see success with syndicated press releases and advertising in directories, blogs, and discussion forums. Utilizing these methods of promotion with your carefully crafted content can not only create a web presence that is seen by potential clients who are searching for your services, but it can also indirectly assist you in developing relationships with local customers, which supports your Local SEO campaign.
While it's true that you probably shouldn't invest significant time, effort, and money into these strategies if you are just getting started in the Local SEO game, for established practices these methods can be very effective. According to the most recent statistics from Search Engine Watch, 83% of local customers find businesses online through directories such as Yelp or Google My Business; 46% check out reviews on social networks like Facebook; and 23% search for posts with hashtags related to their needs. When used along with more traditional advertising and promotional techniques (such as flyers at strategic locations), these kinds of campaigns have been proven to draw new customers to practices.
When considering how best to promote your practice online, it is essential to think about how all of the pieces might fit together. How could a directory listing benefit an email campaign? Does your practice stand out enough on social media? Are there connections you can make between digital and print assets? By creating an integrated marketing strategy that reflects the full picture of your practice's capabilities and strengths, you will be in a better position to attract prospective patients both online and offline.
With the proper planning and execution, promoting your listings on the internet can be a great way to support your Local SEO campaign. Next up, we will look into how online marketing practices such as SEO optimization and PPC campaigns can further enhance efforts to reach local customers looking for quality dental care services in their area.
Supporting Your Local SEO Campaign with Online Marketing
In addition to promoting your practice on the Internet, it is also important to support your local SEO campaign with other marketing methods. These could include content marketing initiatives such as blogs, videos and podcasts that help to position your practice as an industry leader in its area. Providing helpful advice and tips related to oral health care can help drive organic search traffic while also increasing brand awareness and trust. Additionally, utilizing tools like email marketing and remarketing can further support your campaign by supplementing visibility on the web with offline activities such as patient loyalty programs or direct mail campaigns.
The debate between online versus offline marketing is a valid one, with proponents of both sides citing evidence of their efficacy. For example, some argue that digital advertising methods are more cost-effective than traditional media, providing marketers with greater reach and scope while helping them to target specific audiences. On the flipside, research has shown that direct mail campaigns achieve higher response rates than emails and other digital media, making them a more effective option for practices looking to maximize their marketing ROI.
At the end of the day, it is important for businesses to consider both online and offline strategies when developing their local SEO campaigns. Through a mix of targeted optimizations such as blog posts and engaging content, as well as complementary marketing tactics like loyalty programs and mailers, dentists have vast opportunities to get their practices found online and increase visibility by reaching potential patients near their locations.
Local SEO For Dentists FAQ's
How can dentists maximize their local reach with SEO?
Dentists can maximize their local reach with SEO in a few ways. First, they should make sure to create local landing pages on their website that contain relevant content related to the geographic area they service. They should also utilize local directories like Yelp and Angie's List to make sure their practice is listed in the right categories and that all of the information is up to date. Additionally, they can focus on creating content relevant to their target audience, such as blog posts, videos, and podcasts that place an emphasis on topics related to oral care and dentistry in their local area. It's also important to engage with customers online through "social listening" and engaging with customer reviews. Lastly, investing in a targeted paid search campaign covering the areas you service can be beneficial if implemented correctly. By following these tips, dentists will have a greater chance of being seen as a trusted authority in their local area by potential clients.
What strategies should dentists use to optimize their local SEO?
When it comes to optimizing local SEO for dentists, the most important thing to do is to ensure that your website is optimized for both organic and local search. With organic search, dentists should focus on creating content that will rank well in search engine results. This can include writing blog posts related to dental health, providing helpful tips and advice, or producing engaging infographics about dental-related topics.
In addition to organic search, dentists should also make sure that their local citations are up-to-date and consistent across all listings. This includes having a clear website presence with accurate contact information listed on business directory sites such as Yelp or Google My Business. Additionally, keyword research should be part of any dentist's local SEO strategy, as this will help them identify terms and phrases related to their practice that potential patients may use when searching locally.
Finally, it's important to build links back to the dentist's website from other relevant websites in order to increase the practice's visibility. This can be done by contributing content or guest blog posts to well-known sites in their industry or even establishing relationships with local businesses that offer complimentary services.
How can dentists measure the success of their local SEO efforts?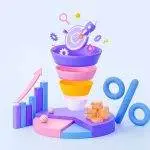 Dentists can measure the success of their local SEO efforts by looking at a number of indicators, such as changes in organic traffic, the clickthrough rate of their targeted keywords, and their position in local search engine rankings. Additionally, they can look at how many leads are generated from local campaigns and how satisfied current patients are with their services.
Organic Traffic – Tracking changes in organic website traffic is a great way for dentists to measure the success of their local SEO efforts. If organic traffic is increasing steadily over time, this indicates that their content is being seen by more potential customers.
Clickthrough Rate – With the help of keyword research tools, dentists can track the clickthrough rate (CTR) on the keywords they are targeting. A high CTR signifies that people are finding and engaging with the content that has been optimized for those specific keywords.
Local Search Rankings – How well-ranked a dentist's website is within local search results will also indicate success in local SEO. The higher up a website appears in the search results, the more people are likely to visit it and take advantage of what they have to offer.
Lead Generation – Tracking lead generation from local SEO campaigns is also a key way to measure success. If the increase in leads outweighs the cost of running a campaign, it is likely that investment in local SEO will pay off and be highly beneficial for business growth.
Patient Satisfaction – Ultimately, customer satisfaction should be used to gauge whether or not local SEO efforts were successful. If patients are leaving positive reviews and making returning appointments, then it stands as a testament to the success of an optimized digital marketing strategy for a dental practice.